MANUFACTURING & INDUSTRIAL
AUTOMATION
MAKING COMPLEX MANAGEMENT SYSTEMS INTO HARMONIZED, CLEAR AND EFFICIENT ORCHESTRAS OF SOFTWARE
The bigger you grow, the harder it gets to make everything work together. In most cases, all it takes is to synchronize your software. We do it on all levels: enterprise, plant and process.
How do we synchronize everything?
Development of the tailored program solutions that increase the depth of distributed systems' integration on all levels:

ENTERPRISE LEVEL
PLANT MANAGEMENT LEVEL
PROCESSES CONTROL LEVEL
ENTERPRISE LEVEL
ERP, FAS, PLM and BI systems are newer up-to-date or missing some essential information
AI and predictive management strategies are rather a dream than a next milestone
You are too busy fixing lower level (plant, process) emergencies instead of thinking about product/business development
You are not satisfied with decision making processes and turn-around-time
Industry 4.0 KPIs are rather a science fiction for your organisation
Standardised data collection framework and scalable data architecture framework
Data bases aggregation and integration according to the redefined data architecture framework
Business intelligence build up, customisable and actionable dashboards
ML/AI models development for predictive analytics and anomaly spotting based on historical data
PLANT MANAGEMENT LEVEL
PROCESSES CONTROL LEVEL
What stage is your idea at?

Discover Your Automation Potential
Eager for Automation, But Unsure Where to Start? Consult our Automation Consultant!
If you're aware of the benefits of automation but unsure about the specific processes to automate, our business analyst is here to help. We'll assess your current operations and identify the most impactful opportunities for automation, ensuring a seamless transition and maximum efficiency.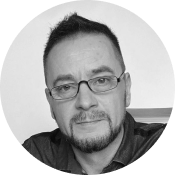 Demyan Khmelnitskiy
Automation Consultant
20+ years of experience​ in manufacturing optimization and automation

Technical Guidance for Your Vision
Clear on Your Automation Goals, But Need a Tech Whiz? We've Got You Covered!​
You know what you want to automate, but figuring out the technical implementation can be challenging. Our technical specialists will work closely with you to turn your ideas into reality, providing expert advice and support to achieve your automation goals successfully.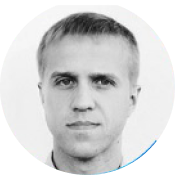 Oleksandr Efimov​
Chief Technical Officer
10+ years of experience in software architecture

Tailored Pricing for Your Needs​
Got It All Figured Out and Ready for Pricing? Our Business Developer Director Awaits!​
If you have a clear vision and just need to know the cost of our services, our business development directors are ready to assist. We'll provide you with a personalized pricing plan that takes into account your specific requirements, ensuring you receive the best value for your investment.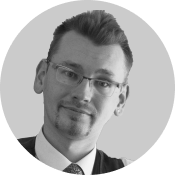 Oleksandr Shcherbakov
Business Development Director
10+ years of experience in business efficiency optimization

Solutions for Other Goals​
Seeking a Unique Solution? Discover Endless Possibilities with Our Team!​
For clients with any, however unconventional, needs or niche requirements, we're more than happy to accommodate. Our team of experts is prepared to tackle any challenge and develop innovative solutions tailored specifically to your unique situation, ensuring you achieve the desired outcome.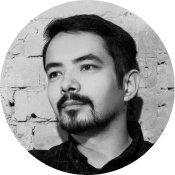 Rostislav Dao
Business Analyst
8+ years of expertise in processes development
Check the Industry 4.0 implementation benchmarks we are guided by while designing & implementing solutions.
Source: McKinsey & Co.
20-50 % reduction in time-to-market
10-40% reduction in maintenance costs
Productivity increase by 3-5%
30-50 % reduction of the total machine downtime
45-55 % increase in productivity in technical professions through automation of a knowledge work
Costs for inventory holding decreased by 20-50 %
Soft-Industry has demonstrated a strong trustworthiness with the goals of our company. We have been working with them since the end of 2001 reducing our IT budget to 80% and increasing our time responsiveness to 95%. In our web business, time is very critical. Over 5,000 users in South America are accessing, searching, creating and reading data on our web tool, maintained by Soft-Industry. Several projects with different requirements are requested every month, and Soft-Industry team has an extraordinary commitment with our company. Construtivo.com recommends Soft-Industry as a contractor for software development projects outsourcing and as a reliable and qualified IT partner.
Cooperation between EMSI Burning Glass (formerly Burning Glass Technologies) and Soft Industry Alliance has started 7 years ago, when SIA has been selected as a technical partner to strengthen our internal development teams on several projects. As our cooperation progressed, we've expanded it to an additional set of projects. Through many years of our partnership, Soft Industry Alliance engineers were able to complete most of their tasks successfully, which helped us to achieve our business goals. Another advantage is their adaptability to our processes and working hours. SIA cooperates successfully with our offices in US, Europe and India. We highly appreciate our productive business relationship and happy to continue working together!
We set tasks for SIA to expand and renew the QIS-X system – a new scheme and new calculations of the number of quality, extensions for THP products, tobacco chemistry and safety indicators in cigarette smoke.It has always been a pleasure to cooperate with the SIA team as we worked to expand QIS-X. The most valuable experience for me is the cooperation on the data transfer unit of safety and chemistry indicators of THP for the calculation of the quality indicator. I am grateful to SIA for its prompt attention, desire to understand the problem, ability to work in a team, effective solutions and their quality implementation.
We started to work with Soft industry Alliance when we needed developers for our project strongly. SIA team solved all tasks in time and helped us to reach our business goals. All company employees are very professional and loyal, very easy to work with, and very dedicated to completing all work on time with high quality. They are open and honest, it's valued.
I want to share my experience of cooperation with Soft Industry Alliance. They provide highly qualified technicians within the stipulated time at prices lower than specialists from Europe/USA of a similar level. The company is flexible in making decisions, the cooperation is always comfortable because you can expect to find a win-win solution. They are flexible in communication, their employees are loyal, and they have quite strong soft skills, and are also ready to back up colleagues in the course of completing tasks. Soft Industry Alliance is ready to work in cooperation with other companies to help clients achieve their business goals and be proactive towards the contractor to solve the tasks. And they continued to work even in wartime, keeping the team as productive as possible.
We appreciate Soft Industry as a reliable and trustful partner, we appreciate the flexibility to find solutions to any arising issues. As an ISO-certified company Soft Industry has a huge advantage when having to choose what fits that security requirements.
SOFT INDUSTRY HAS AN ESTABLISHED REPUTATION AND EXPERIENCE IN:
Diagnose your manufacturing
for threats with our tech experts
READY TO START? DROP US AN EMAIL