How We Prepared
for the Web Summit
From November 4th to 7th, 2019, the Web Summit took place in Lisbon, Portugal. It is the largest IT conference in Europe and a significant event for anyone related to the tech world.
Right after the trip, we were overwhelmed by all the information and our first impressions, but now that everything has calmed down and we have a little free time, we'd like to share some of our experience.
The team started preparing 2 months before the event. Now we can say that it was a rather short time to get ready. One of our guys joined the team one month before the conference, and according to him, it was barely enough.
This part of the preparation included buying tickets for Web Summit, airline tickets, and booking accommodation.
On the way to Lisbon, we encountered an unexpected situation when we had to change bus tickets from Madrid. As a result, we arrived later than expected. Fortunately, we had time to spare.
Lifehack 1: If possible, come at least a day before the opening, so that in case of unforeseen circumstances you still have time to settle in, get some rest and arrange everything you need. Don't forget that there are four very busy days ahead!
Lifehack 2: Upon arrival to Lisbon, we advise you to buy local SIM cards. There were no problems with Wi-Fi in the Altice Arena where the Web Summit took place, but anywhere outside was difficult, so the mobile Internet really helped out.
Navigating in the city was not hard, but we specifically chose an apartment near the event. We often used Uber—If you travel together, it would cost a little more than the subway.
We updated the company presentation especially for Web Summit and new business cards for the team members. In addition to standard materials, we found several handheld printers specifically for this trip so that after the meeting we could print a photo of us and give it to the person. It helped us to stand out and be remembered. 
We also had branded gifts. We understood that they were unlikely to be appropriate in the bustle of the Altice Arena, but when we were visiting the offices of our partners in Lisbon, small gifts came in handy.
For potential clients, we developed a special offer for our services in the form of an electronic gift certificate, which we sent out after meetings at the conference.
Also, we announced our plans to attend Web Summit one month prior to the event, started posting about the conference on social networks and created an online calendar for booking meetings.
Potential contacts
research
Search and selection of contacts, analysis of information about them, generating interest in our services and booking meetings – this was the majority of our preparation.
We did not plan set up a booth and we understood that we should not rely only on spontaneous communication. The task was to seize Web Summit as a platform for dialogue and personal meetings with potential partners.
Lifehack 3: To conduct real business meetings, it is important to start looking for contacts a few months in advance. If you write to a person a week before, there is little chance of making an appointment, unless you squeeze in 5 minutes between other prearranged meetings.
Lifehack 4: Make a list of well-known companies' booths that you would like to visit in advance.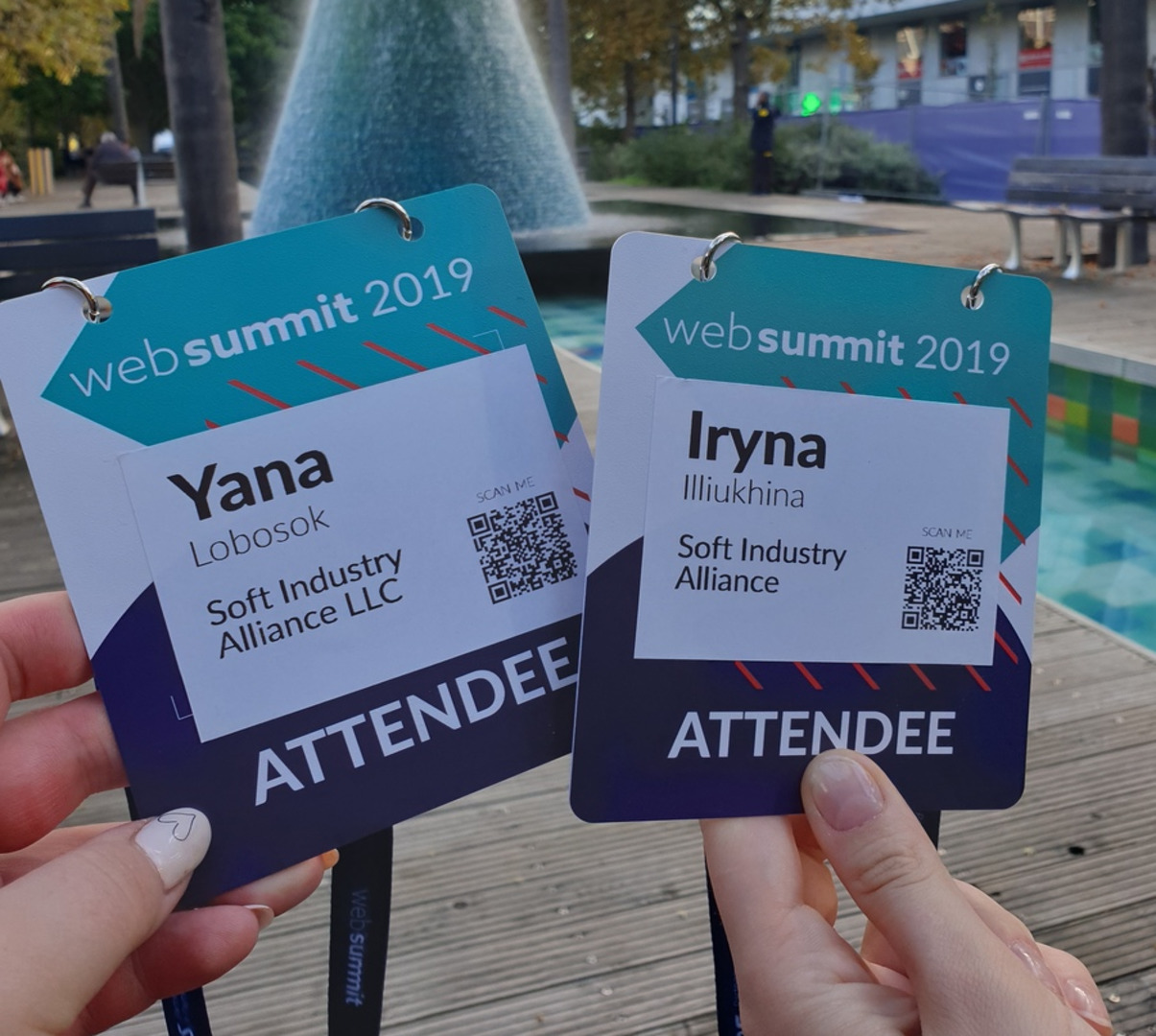 Atmosphere and Networking
at Web Summit
We knew that the Web Summit conference would be huge but we assure you that no matter how well-prepared you are, the first day will be confusing. The sheer scale of the event is impressive. By the second day, you will begin to get used to it and enjoy everything: the lines where you can easily start a conversation with absolutely anyone, a large number of creative stands, and the cosmopolitan atmosphere.
Communication at the summit is about getting straight to the point. Everyone understands that time is limited and there is no point in making long introductions. "Hi, how are you? Why are you here?" – the conversation is built as simple as possible. Participants try to immediately find out who you are, so that they could decide whether to spend more time on you or not to spend.
Despite the fact that many people come here for networking it is not customary to actively sell here. In this sense, being new at Web Summit is a good thing. When you say that you are there for the first time people won't feel like you want to sell something, and the conversation turns out to be more open.
There were many people from Ukraine. At the opening ceremony, the organizers said that the Ukrainian community was one of the largest. At the same time, there was no national Ukrainian stand this year. We did see stands from various countries: Poland, Qatar, Switzerland, Holland, France, and Saudi Arabia.
Large companies had flashy stands. For example, SAP, a well-known company in the field of CRM products, had a basketball court near their stand where it was possible to have fun shooting hoops.
We barely attended presentations, because we decided to watch them recorded and chose networking as a priority. There was no free time at all during the conference.
Lifehack 5: We advise you to start the day by visiting startup booths while the guys haven't got tired of pitching all day long. Communication with startups allows you to see trends and to understand which industries and technologies are more actively developing. You can make plans to get together to drink coffee or to have a meal from around noon through the evening.
Lifehack 6: Plan the time and place of meetings taking into account the fact that getting from point A to point B can take 15-30 minutes. To find each other in this huge anthill is sometimes difficult, but it is also an opportunity to pass the first barrier in communication with your vis-a-vis.
Informal evening networking at Night Summit is also very important and helps to make useful contacts, and in a relaxed atmosphere it is easier to find common interests, build a rapport, and the next day be ready to meet to discuss possible cooperation.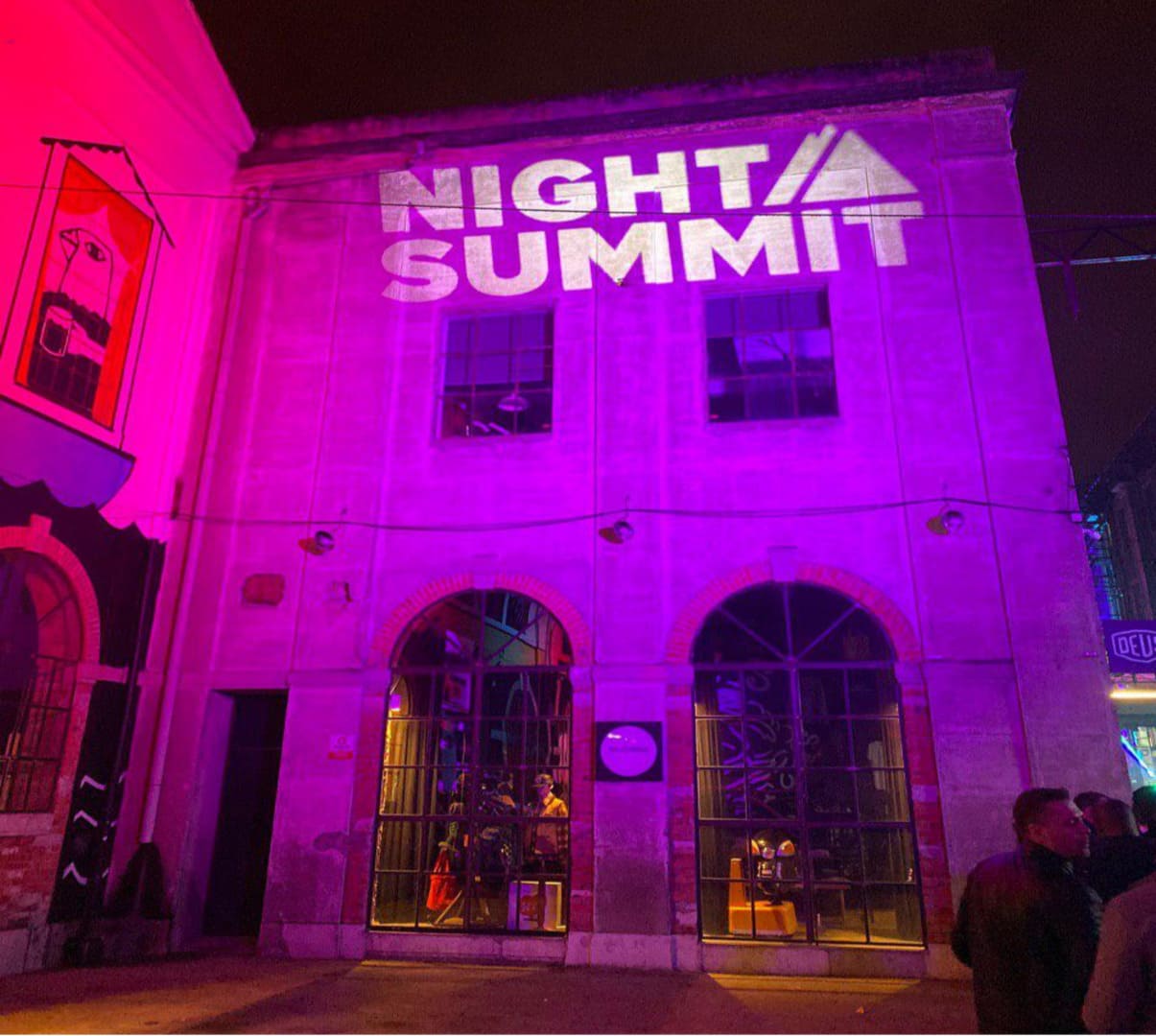 Q&A With Our
Team Members
How to be effective at an event with 70,000 people?

 

The main lifehack for preparing which you didn't take into account this time, but are going to use next year?

 

What are the key tech trends this year?

 

Why did you go and did the web summit meet your expectations? The most valuable takeaway.

 
Iryna, Business Development Manager 
70 000 people – it's not THAT much if you know your target audience well. A lot of people drop out at first glance, even more with careful study. Therefore, you need not spread yourself thin, but rather spend time only on communication that can lead to a partnership.

 

Start selecting contacts even earlier and more meticulously. Make meetings up to 20 minutes in order to catch more.

 

The biggest trends are Blockchain and AI but it is considered ordinary now and the market seems already oversaturated with it.

 

Yes it did. We came for hot leads. I speak Norwegian, and it helped me a lot in communicating with Scandinavian partners.

 
Igor, Strategic Partnership Manager 
A cool head, absolutely clear intentions and then the number of participants does not matter.

 

Fortunately, everything went according to my plan.

 

AI for anything.

 

Expectations fully met. Takeaway: Get up! Dress up! Show up! And Never Give Up!

 
Yana, Business Development Executive 
At an event of this scale, you need to consider that you will walk a lot, so you need super-comfortable shoes. This will help maintain personal comfort and reduce fatigue in the following days. Preparation that was done in advance will also increase your efficiency. You can find out the scale by maps, find out who and where things are going on from the lists of visitors on the official Web Summit app, make appointments, etc.

 

If you are a sales manager, don't carry a lot of handouts, it's better to have everything in the electronic version on the tablet. If you carry a heavy backpack with you over a vast territory, at the end of the day there will be no energy left.

 

Since we visited the conference for the first time, it is difficult to evaluate the trends and how much they have changed compared to the previous year. I looked at those industries on which our company focuses. I remembered the interactive products in the field of hospitality.

 

The goal was to get a feel for the IT market, evaluate your strengths and weaknesses, combining it with new acquaintances and business meetings. As a main takeaway I would call the skill "act local, think global and don't miss an opportunity."

 
Andrey, Delivery Manager 
The conference is a good place for finding the right people, everyone came for some purpose, so there is a high probability of finding what you need. In order not to get confused in such an anthill you need to be focused, but at the same time open and easy-going. If a meeting is planned, immediately indicate the goal, speak concretely, follow the meetings timeline.

 

In the team we worked separately and summed up the general results of the day only in the evening. At the same time, I worked in tandem with a colleague who was at that time in the Ukrainian office. Everything turned out as planned. The moment that we didn't take into account was to have ready-made templates for follow up emails that could be sent out in large numbers: "it was a nice meeting, let's keep in touch, here's my profile on Linkedin which has a brief about my company".

 

There were many solutions related to navigation, logistics, delivery, and Internet of Things was often mentioned, AR, AI. Blockchain was a part of approximately 60% of all startups.

 

Web Summit is a significant event in the tech world, which is worth a visit. The most valuable takeaway is the inspiration and contacts with which I continue to work after the conference.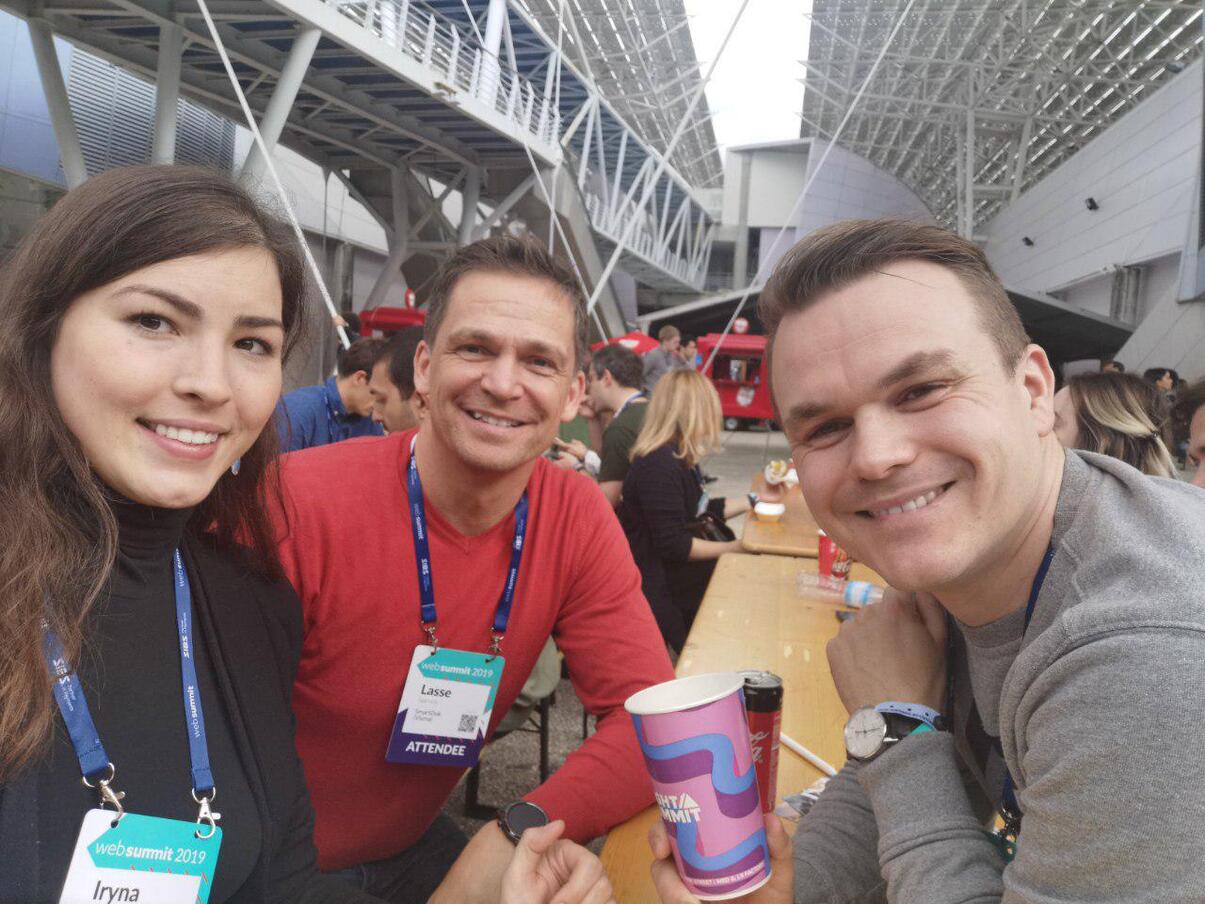 To go to the Web Summit is not a low-cost thing, even without organizing a booth. But it is worth the costs and efforts if you get prepared well and know your goals. 
It's better to start preparation six months before the conference. Thus, you can get good ticket prices, find and "warm-up" future contacts, and prepare all necessary promotional materials. 
Such events are good for team building, even if you are not working on one specific product and you do not have a company stand. To quickly make decisions in different situations, it is important to agree "on shore" about who will be responsible for what tasks. The Web Summit trip experience will come in handy when attending any major world conference.
A significant part of the work occurs after returning – new acquaintances and personal contacts work with thoughtful follow-up.
Schedule a call
with our Business Analyst