Did you know that 57% of all digital media usage comes from mobile apps alone? It's true. That means the majority of digital media usage is spent on smartphones. 
With this knowledge, doesn't it seem vital to utilize the #1 place your customers and potential customers will be spending most of their time?
There are so many app developing agencies out there. We know just how hard it can be to swift through the multitude and find the vendor that's just right for you. You're in a good place. 
To all of our clients who have entrusted us with their needs and projects, we thank you. Our team is dedicated to helping you accomplish all of your business goals and we take pride in being your partner.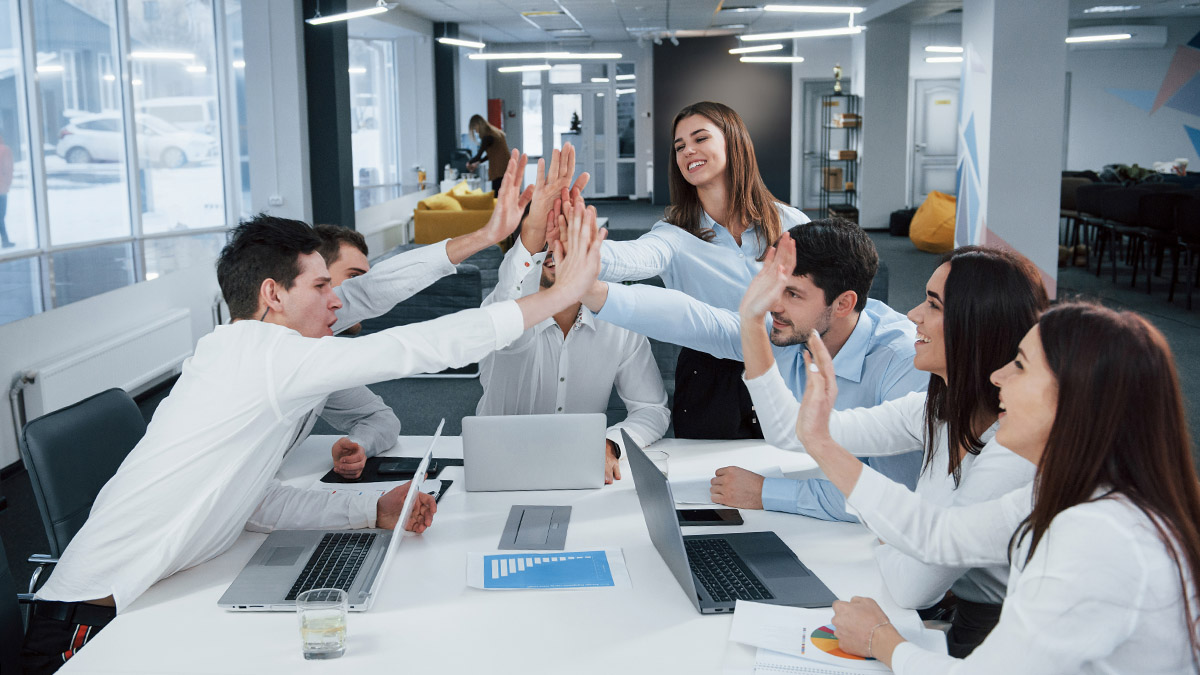 Since 2000, we've been helping clients from all over the world to turn their digital ideas into reality. In addition to mobile app development, our services include custom software development, web development, application testing, and UI/UX design.
Over the years, we've completed numerous projects that have left our customers raving. In a recent engagement, we handled mobile app development services for an IT company. Our main objective was to finalize our partner's existing application and to implement the new functionality.
The CEO and founder of the company kindly took the time to leave us a review and provide us with some feedback.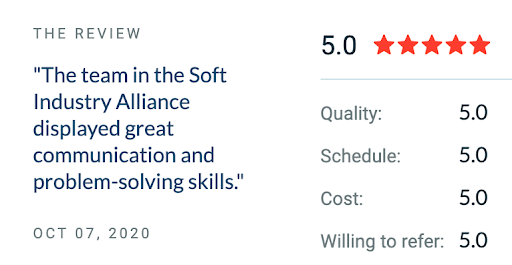 They said, "During the project, the employees of the Soft Industry Alliance have proven themselves on the positive side, as exceptionally reliable partners, showing high professionalism, efficiency, and high organization in the implementation of the assigned tasks."
Another one of our happy clients is a software development company in Berlin. In our currently ongoing engagement with them, we've doing custom software development for their data management and web app solutions.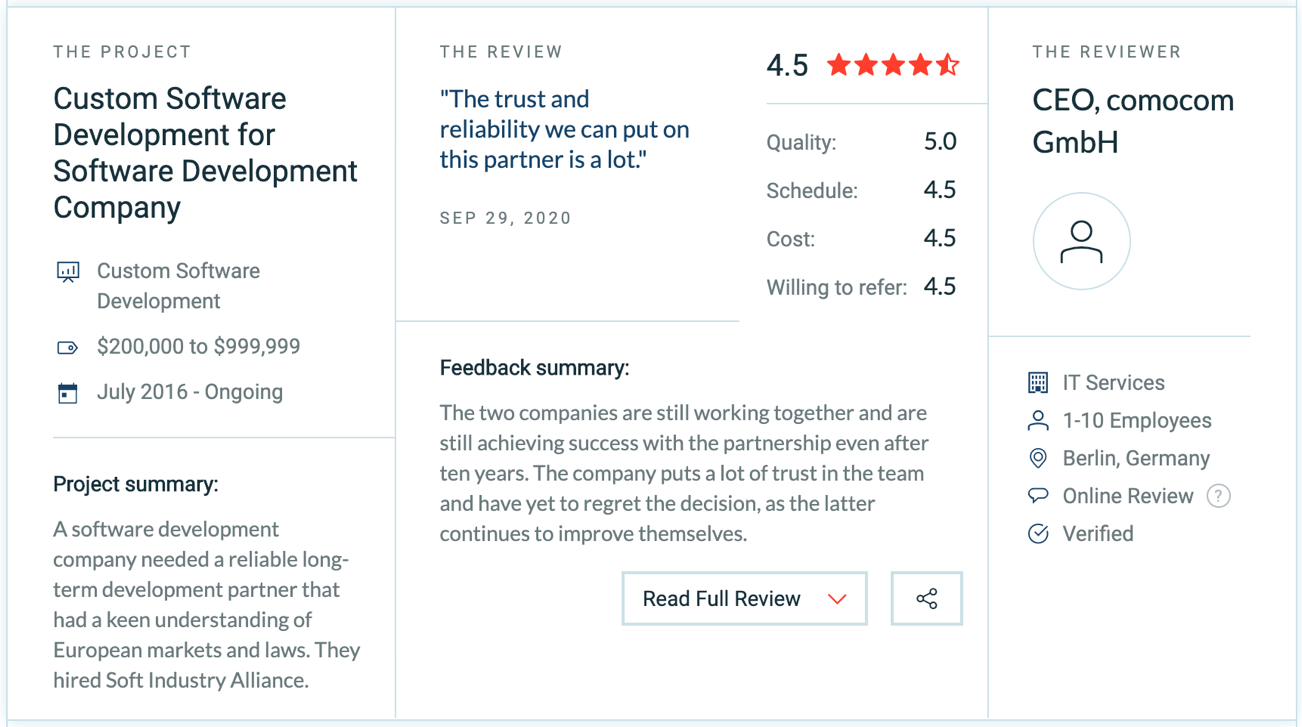 "The trust and reliability we can put on this partner is a lot. . . they are always improving and educating their stuff." – CEO, comocom GmbH
These are just two examples of how happy our clients are with our services. These ratings and reviews, along with their detailed feedback, has helped to establish us as a top software testing company in the Ukraine on The Manifest.
The Manifest is a B2B buying guide that includes company listings and descriptions of their services. We appreciate each and every one of our wonderful clients and we thank you for your partnership. 
Don't forget to get in touch whenever you need something!
Schedule a call
with our Business Analyst