Travel not only produces nice pictures for social networks, but it's also one of the largest economic sectors, with a market capitalization of trillions of dollars. Therefore, this field seems good ground for launching new, more technological services.
People spend time on an average of nine different mobile applications per day and 30 per month, according to an App Annie report.
At the same time, the number of sessions in applications of the "Travel" and "Maps & Navigation" categories increased from 2016 to 2018 by 50%. Travel services cover more and more user challenges and become versatile. For example, wherever you are, you can rent an apartment with Airbnb and get to it with Uber.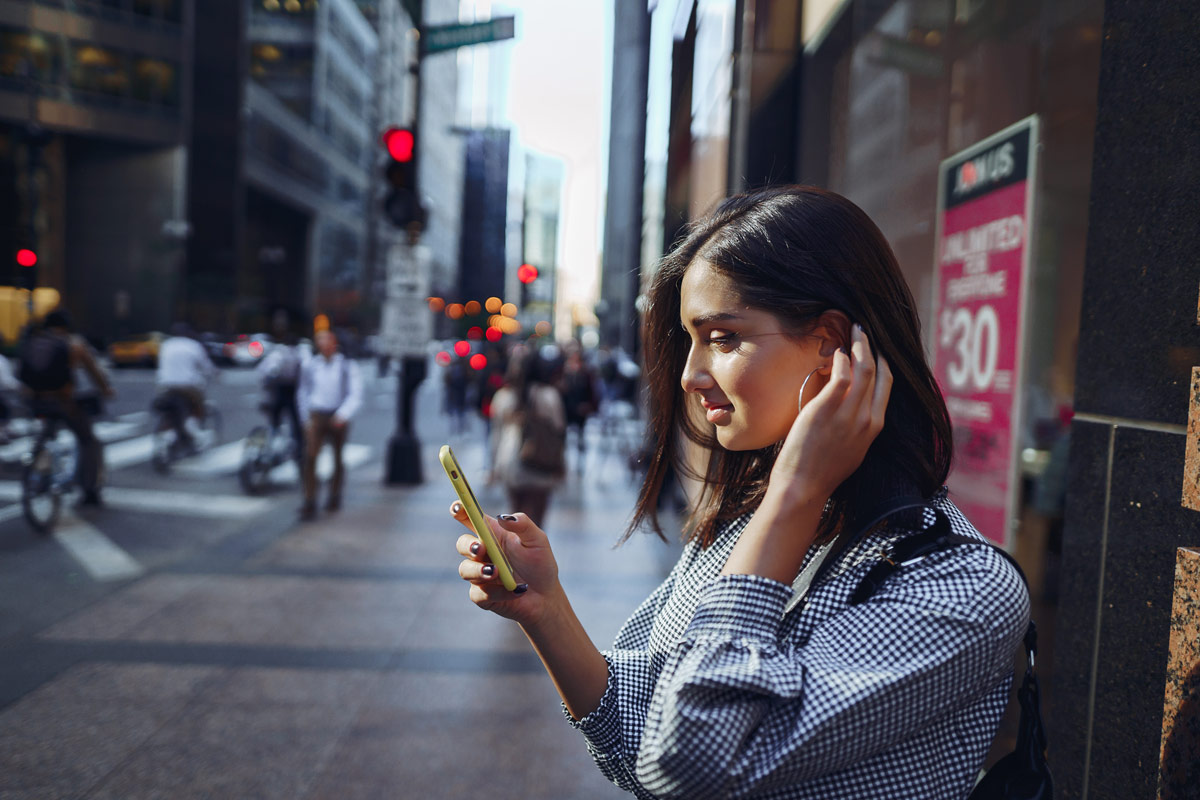 How People Use Travel applications: Some Numbers
Before the Travel
Probably everybody has had "I-want-to-go-to" moments. When the vacation is still far away, but you start to google interesting places in different cities. Google has calculated* that more than half of users do it on their mobile devices.
It would be fair to say that people use both – applications and companies' websites, but for different purposes. Apps are mainly used to track discounts and special offers, while mobile sites are used for research activities.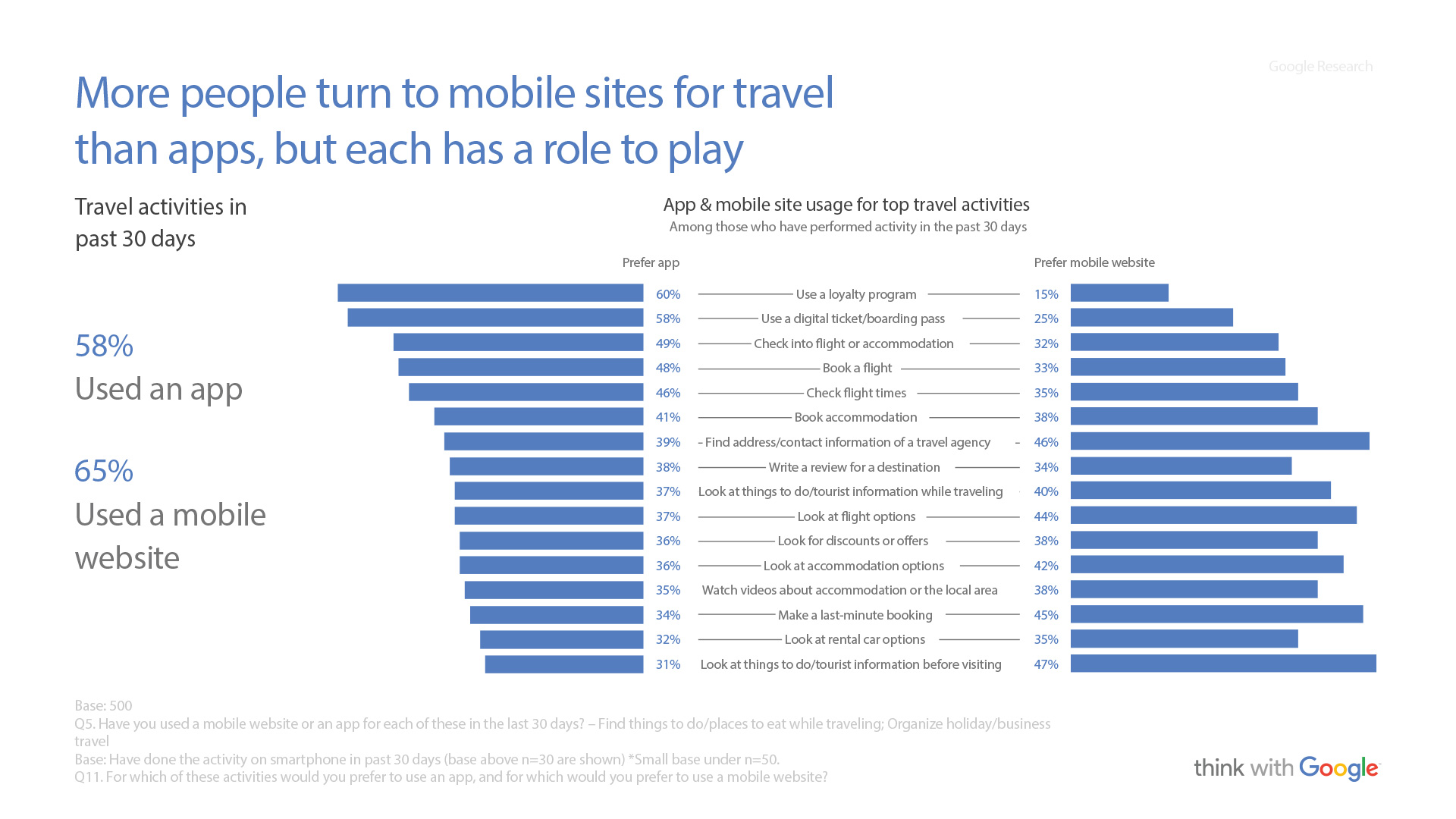 TOP sources, where users usually find new applications:
35% – friends' and relatives' advice;
35% – browsing the Google Play Store or Apple App Store;
31% – seeing web advertising.
Travel mobile apps are here for you at every step:
Online check-in and access to electronic boarding passes;
Book hotels on the go, looking for the best deals;
Navigation, maps, city guide, search for restaurants and entertainment;
Reviews and recommendations;
Translation, communication with foreigners;
Weather, local time in another time zone;
Local services (ATM search, Wi-Fi and WC, currency exchange);
Creation of photos, videos, travel notes, social networks activity.
Mobile apps do a great job when you need to find the best deal, optimize the driveway, plan interesting trips, and feel safe and comfortable.
TOP factors that users value most in their favorite apps:
64% – the application has a wide range of features;
62% – it stores previous preferences to make future activities easier;
59% – it requires account login for secure access;
58% – the app uses the current location data to provide more location-relevant information.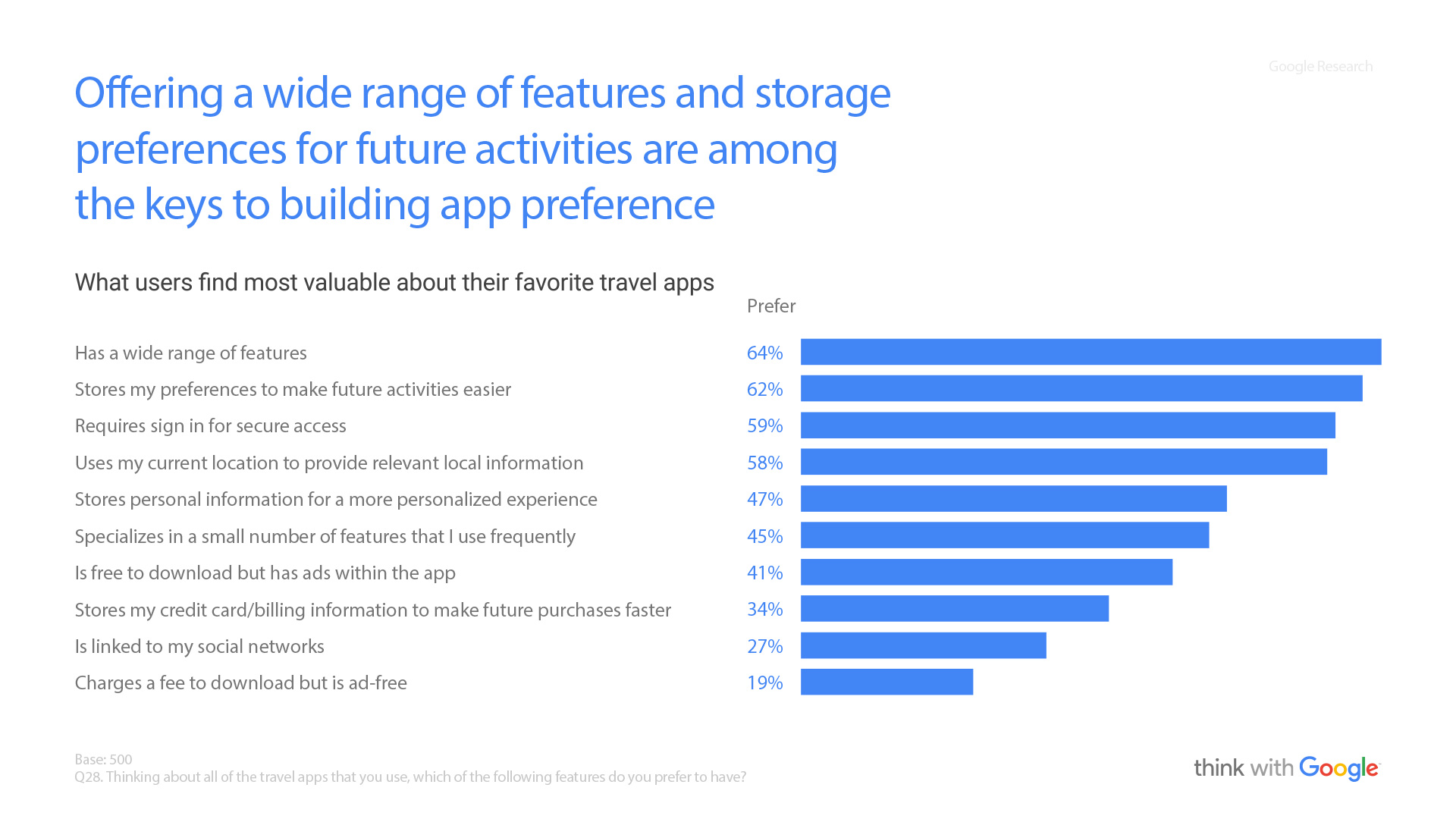 After the Travel
If a user downloaded the application, there is a high probability that they will continue the communication with this brand. 58% of mobile travel applications are used at least monthly.
The good news for brands is that if some mobile app is useful, users do not turn off push notifications.
The most useful notifications are considered to be:
45% – flight status, booking status;
44% – new discount or offer;
39% – change in the price of flights, which were searched for;
38% – a reminder of the booking process, purchase.
The main app-related reason for abandoning an application is that it takes up too much memory on the device.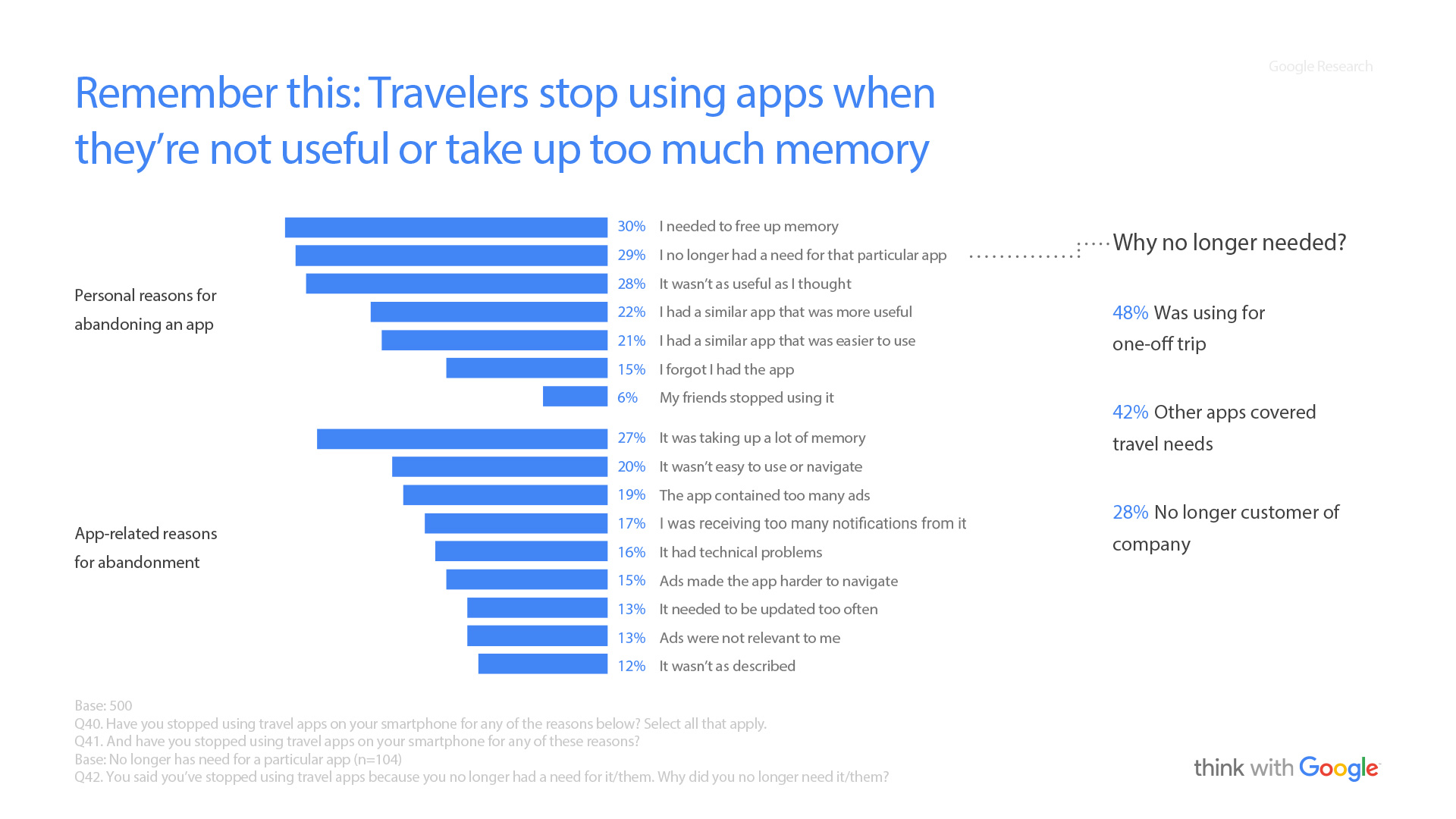 Another good news for companies is that users are ready to give an application a second chance if it's improved:
27% – it uses less memory;
26% – the design was changed; navigation has been simplified;
25% – it offers a discount on the next purchase;
24% – exclusive offer or bonus is offered;
23% – new features added.
*Data source: "How people use their phones for travel" Google report.
In "mobile-first" era, hotel and travel companies use mobile applications to:
offer their guests more useful services, save them the hassle and reduce possible travel stress – and thus increase brand loyalty;
consider customers' interests, location, previous preferences to make more relevant offers, promotions, and discounts;
"be there for you" at the right time and place, establish long-term communication;
increase conversion rate, brand recognition and, as a result, the business profitability.
Here are a few trends typical for brand communication with users via mobile applications:
Establish contact before the trip (at the stage of booking and choosing preferences), during it (convenient check-in, assistance in solving current issues) and after (leaving reviews, special offers for next trips).
Make communication easy and fast (chatbots, mobile assistants, voice search, multiple languages).
Personalize offers and deliver them to a user with three components in mind: time, place and context.
Enable instant payment from a mobile phone (travelers can use their smartphones to pay for services, change flights, get access to club loyalty programs and buy goods in duty-free shops with a single touch).
Make last-minute bookings available (spontaneity is becoming more popular in modern travel, and apps help to buy tickets quickly or book a hotel in a few taps).
Recent Criteo Analytics research shows that travel apps for Android or iOS bring 130% more conversions than mobile sites.
If you are thinking of developing your mobile app, contact us, and we will help you to transform the idea into an effective tool for your business development.
Schedule a call
with our Business Analyst