Nowadays, most industries have a variety of technical solutions that help automate processes. Did you know LIMS in an MES system is one of the most critical subsystems in any laboratory or factory setting? This article aims to provide general information on how it works, along with a high-level overview of what makes it tick.
A Laboratory Information Management System is essentially an R&D/engineering version of a Manufacturing Execution System.
LIMS software works by taking a stepwise approach to sampling management. When a sample arrives at the laboratory, a series of processes must follow to ensure that this sample is correctly identified and registered. These processes are known as Enrollment, Storage, and Retrieval.
If any of these steps go wrong, the result can be inaccurate or incomplete data. It can lead to problems further down the line. That is why accuracy and reliability are the key elements in selection.
The first step in the sample management process is Sample Enrollment. This stage entails correctly identifying the sample and creating a record in the network. The specimen record will include all necessary information for correctly identifying and registering the model.
Typically, this includes taking a picture, obtaining information from the label, barcode, or NFC tag, as well as any other identifying info. After the sample has been correctly identified and archived, it can be stored in appropriate conditions for future use. A storage medium, known as a Sample Vial, is usually used for this. It can be an indoor or outdoor depository tank in an industrial setting.
The second step is Storage, which includes taking any steps necessary to ensure that the sample is preserved correctly and in appropriate conditions, depending on its type. For example, most biological samples require special storing conditions just in case they are to be subsequently analyzed using a molecular or a microbe identification test. Others may only require refrigeration.
By integrating LIMS into your MES, you can streamline your laboratory or production process and increase the safety and quality of your operations.
When selecting LIMS, first look for functionality. Remember, one of the crucial aspects is that it must handle all your sample workflows. If you cannot find a system that will fulfill these needs, consider the second vital factor, cost-effectiveness. Your MES should be well-integrated throughout the network, or else it can hamper LIMS selection. Why? You will not be able to link the data it contains to other systems necessary for your business operations.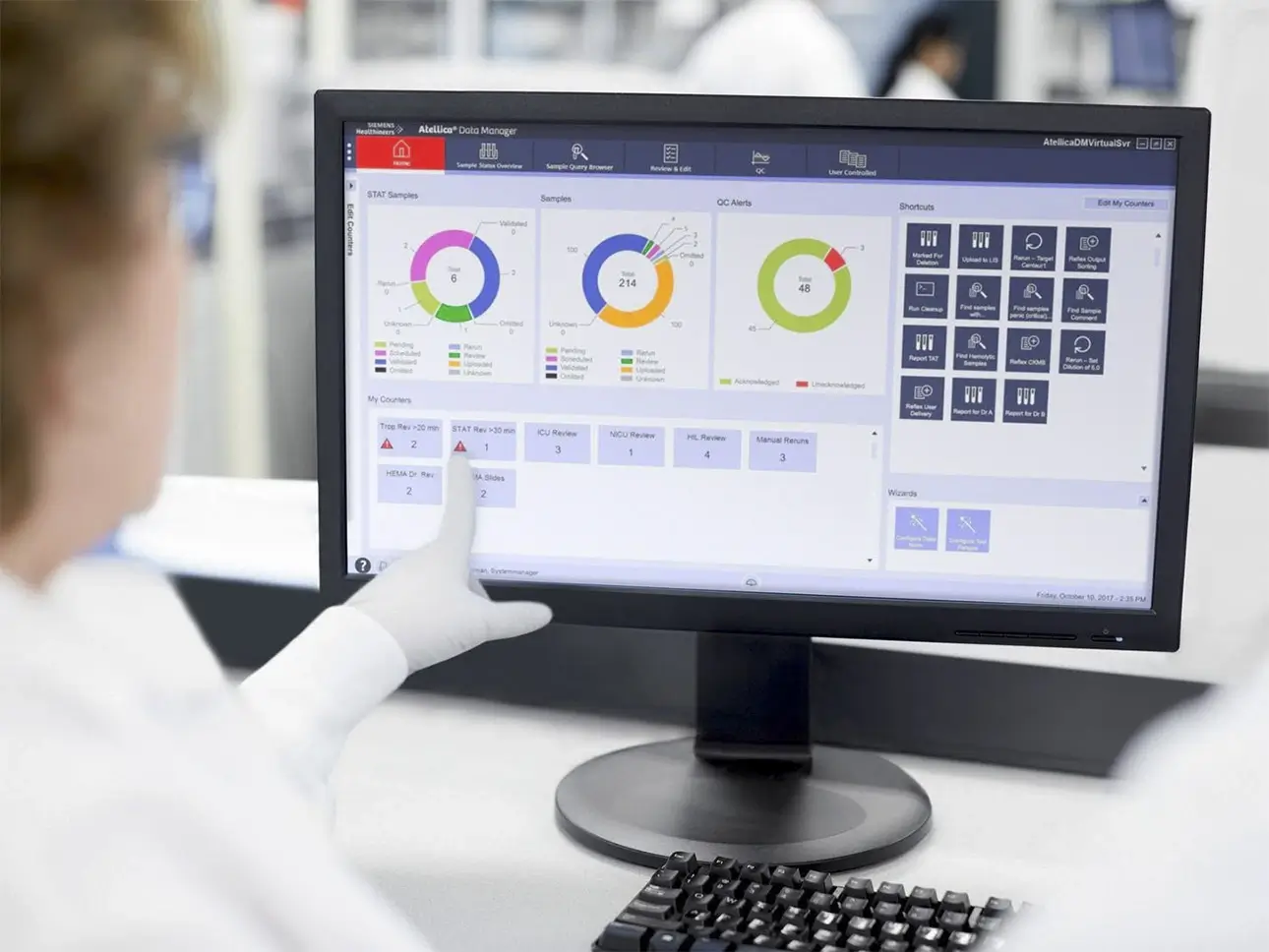 Automation
It is hard to keep track of samples if barcodes are unemployed since each step of the analysis needs info to be inserted manually. LIMS enables inputting essential information: where and when it was obtained and how it was processed.
Enhanced Efficiency, Productivity & Analytical Accuracy
Invaluable for labs that wish to go digital and ditch paper documents, LIMS automates laboratory processes and simplifies workflows, resulting in faster delivery times and failsafe data storage/retrieval. It helps guard against inaccurate results or false reports due to human error, plus ensures the use of correctly calibrated equipment in order to guarantee accurate and dependable analysis.
Rapid Deployment
A Cloud-based LIMS eliminates the urge to spend lots of money on expensive software or hardware. With shortened setup times, laboratories can become active faster than with an on-premises one. Modifications can be directed remotely, and alterations become automated without IT assistance. Cloud brings many advantages to lab work, including but not limited to streamlined productivity, saved costs, greater customer fulfillment, and better adherence to quality and regulatory protocols.
Integration and scalability challenges
A low-grade LIMS can cause significant integration and scalability problems. Inflexible software may have a difficult time connecting with other programs and devices. In addition, a substantial amount of alteration or flawed design may make it very difficult to increase the resolution to fit growing operations.
Upskilling of the workforce
Having skilled personnel is necessary to use LIMS successfully. Learning how to utilize this software can require a lot of effort and resources, thus raising the cost of transitioning to it.
LIMS security
Most of the data collected by LIMS is highly sensitive and needs an adequate safeguard from external and internal unauthorized access. It calls for optimized security that encrypts data, decrypts it upon successful login, and generates a barcode for each sample for quick and easy access to tracking updates and schedules.
LIMS cost:
what shapes the price
Since the introduction of laboratory information management systems, the shift from cheaper to more expensive units has been affecting their cost.
Factors that influence the cost include: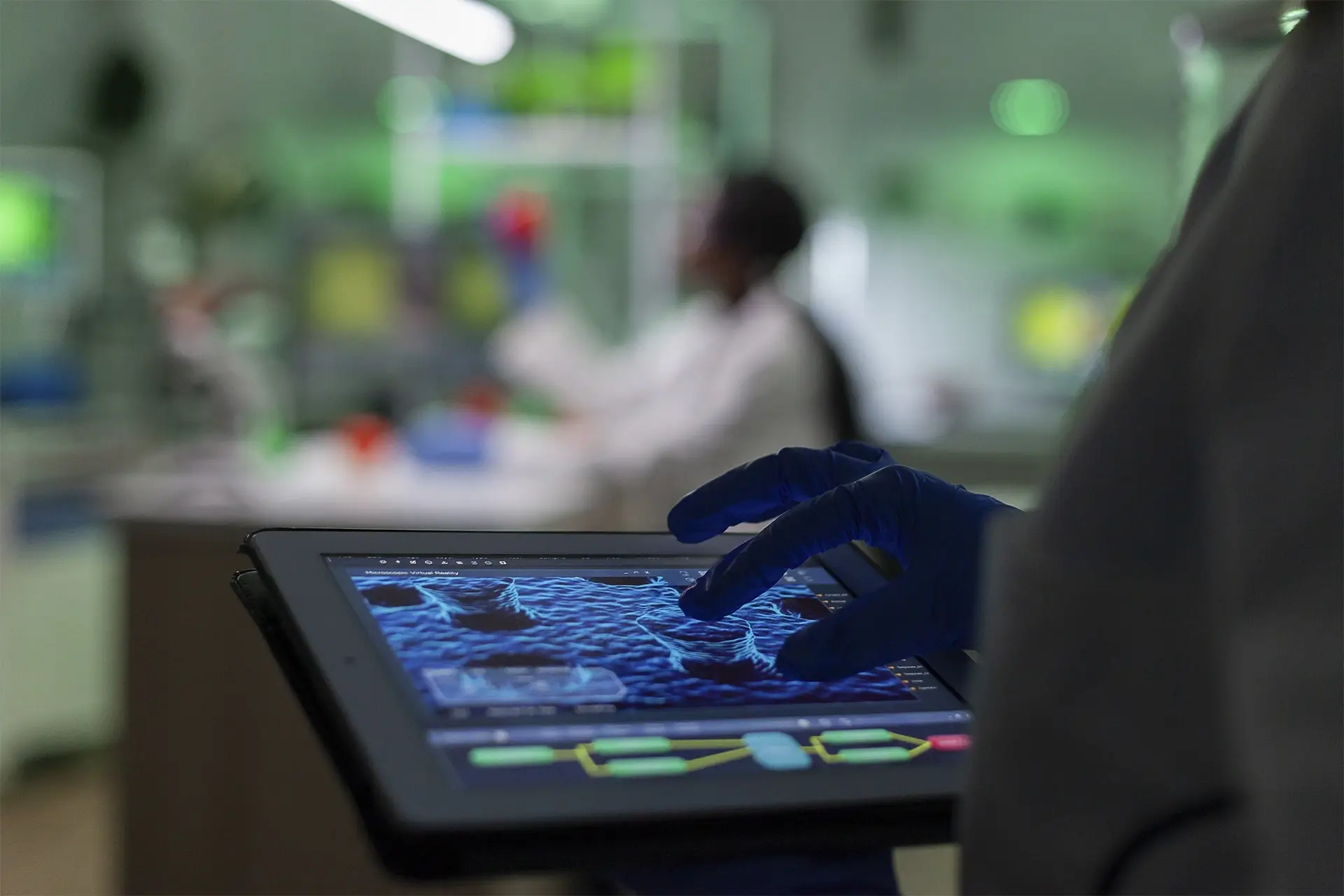 You need to know
when choosing the LIMS
The system you select should be one that lab workers can use easily, is simple to configure, is painless to comprehend, and is highly automated. That is particularly important because LIMS is fundamental to streamlining the decision-making process within already hectic labs.
Checklist for choosing LIMS. Ask yourself these questions before making a decision:
In theory, the LIMS integration described above will interest many companies who want to automate their businesses. If you are curious to see how this industrial automation solution works in practice and find out more about our experience in Logistics and Manufacturing, read our case study.
Schedule a call
with our Business Analyst